This week at circuit the team got to choose their torture. I asked for 6 pairs of exercises: the first had to be high energy, the second should focus on core. They pitched skater hops and sit-ups, axe chops and leg raises, boxing jabs and supermans. (Notice nobody suggested burpees, slackers!)
And here's what we did with that.
Set timer for 12′
Alternate between two exercises in a pyramid — starting at 10 reps and working down to 1 rep. So if you're doing skater hops and supermans, you'll do 10 of each, then 9, then 8, and so on. When you get to 1, start over. Do as many rounds as you can in the allotted 12′.
Rest 5′ then move on to the second pair. If you're crunched for time, do just one pair and save the others for later.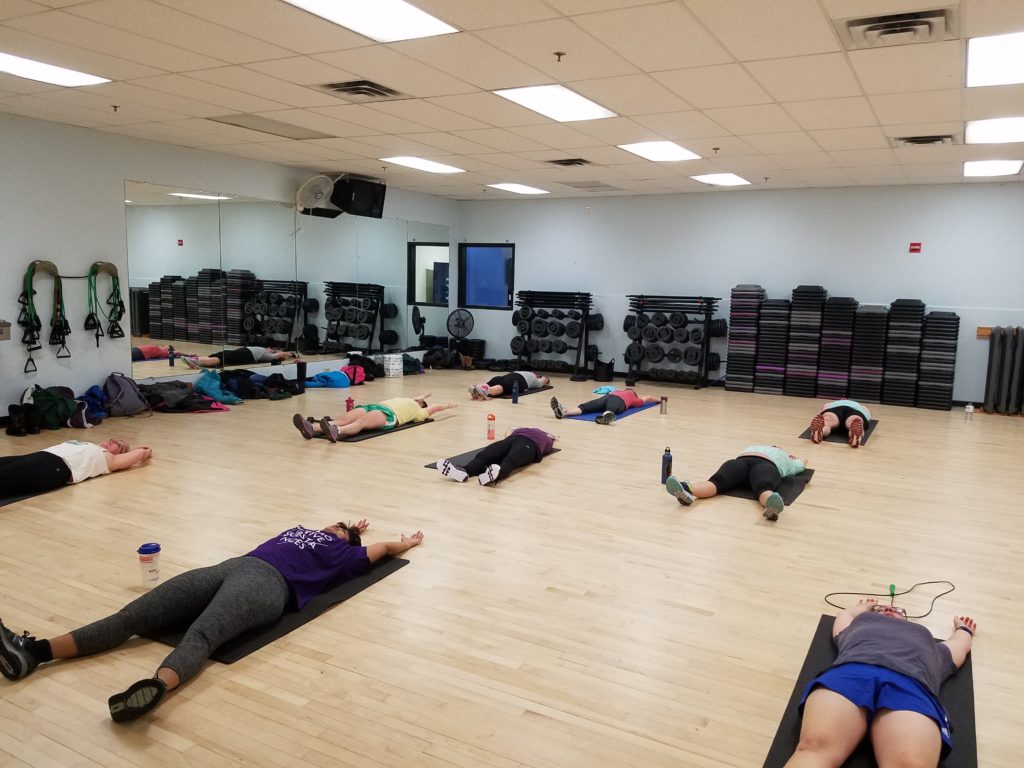 Change it up with your favorite exercises! Just be sure to pair a high-energy movement with something quieter. For example:
box jumps with pushups
180 squats with plank leg lifts
front kicks with oblique crunches
…and of course, let's not forget burpees…! Perhaps with up-and-down planks 🙂
What combinations can you come up with? Let us know in the comments!